By Steve Hargreaves September 19, 2011: 3:33 PM ET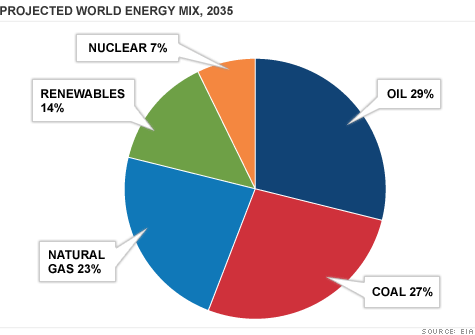 NEW YORK (CNNMoney) -- Global energy use is expected to jump 53% by 2035, largely driven by strong demand from places like India and China, according to a report Monday.
Combined, developing nations currently use slightly more energy than those in the developed world, according to the U.S. government's Energy Information Administration. By 2035, they are expected to use double.